Opinion
Indonesian aviation industry: How are you today?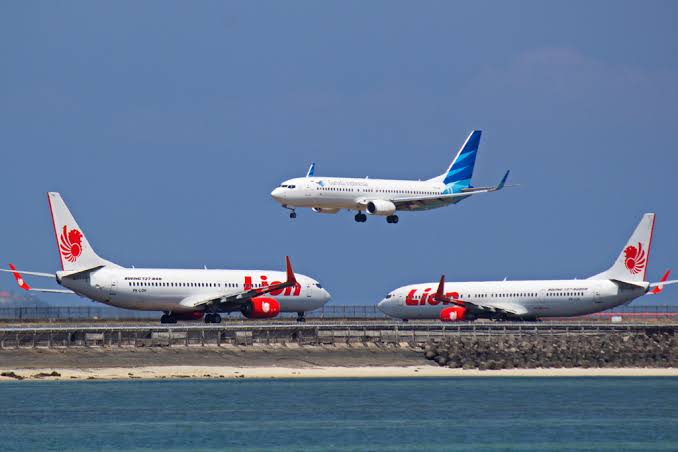 On Feb. 6, 2009, the Ministry of Transportation held the second National Civil Aviation Safety Summit in Jakarta.
After the opening ceremony, the Minister of Transportation Jusman Syafei Djamal stated that there was no longer any reason for the European Union to continue to ban Indonesian airlines flying to Europe. With the implementation of Law 1/2009 on aviation, it showed that Indonesia had complied with the rules imposed by the EU.
He went on to announce the news that the EU would come to Indonesia to check on how well Indonesia had responded to the International Civil Aviation Organization (ICAO) findings a few years ago. The team would begin their visit on Feb. 23, 2009.
On that very day, Monday, Feb. 23, a Lion Air MD 90 aircraft, Flight no. JT 972, departing from Medan in North Sumatra to Batam on the Riau Islands, made an emergency landing in Batam. Luckily, due to the skill of the pilot, the plane landed without any casualties. The airplane only suffered minor damage.
On Monday, March 9 another Lion Air MD 90 aircraft, Flight no. JT 793, departing from Makassar, South Sulawesi, skidded off the runway when landing at Soekarno-Hatta International Airport. This time the airplane was damaged severely; because of the broken landing gear and damaged left wing, the aircraft is a "total loss". The company only said the air crew were fine and that the incident was due to bad weather.
These two occurrences illustrate the reality of Indonesian flight safety. Unfortunately, the accident in Batam coincided with the arrival of the EU team, who were checking whether Indonesian flag carrier Garuda Indonesia was ready to fly to Europe again, or not.
Without giving any comment, these two accidents are an honest indication of our poor flight safety. Whatever the cause might be, they show how carelessly managed our aviation industry is.
Once again, and maybe wrongly, but along with many other small errors, the flippant impression is stronger than ever. Just imagine, two accidents happening within 14 days, either of which could have lead to a fatal accident. And to be more dramatic, those accidents involved not only the same type of airplane, but also the same airline. The "flippant" impression is hard to avoid. The investigation into the cause of the first accident is not yet finished, and already there is another accident.
As we should already know, poor flight safety is one of the reasons why our flight safety ranking, according to the Federal Aviation Administration (FAA), was demoted to the "unsafe" level, based also on findings by the ICAO a few years earlier.
In the last FAA publication issued on Sept. 25, 2008, Indonesia was placed as a "Category 2" nation, which means Indonesia "does not meet ICAO safety standards" or "unsafe". Along with Indonesia, there are other countries like Bangladesh, Congo, Zambia and the Philippines.
Indonesia is ranked below countries like Malaysia, Suriname, Pakistan, Tonga and Uzbekistan.
It would be easy to conclude the root of this problem is disobedience to the flight rules, regulations and instructions. Discipline is still very low and the safety awareness of all the national aviation stakeholders needs urgent attention.
Improved supervision and firm action against the wrongdoers is not enough to put an end to such accidents. We have to admit there is a lot of work to be done. Forget about the EU ban, it is better for us to prioritize our main job – to restore our national aviation industry to a more respectable position.
In 1990, South Korea and its Korean Air experienced a similar case as that of Indonesia – even worse, in fact. At that time, President Kim Dae-jung said: "The issue of Korean Air is not a matter of an individual company but a matter of the whole country. Our country's credibility is at stake!"
After that, South Korea worked hard. They took fundamental steps to fix their national airline. Less than five years later, South Korea has returned and become one of the few countries that have a "high level" of safety standards in their aviation industry.
To restore our national aviation to Category 1 or to meet ICAO safety standards, we know that if there is a strong will, nothing is impossible.
dimuat di The Jakarta Post