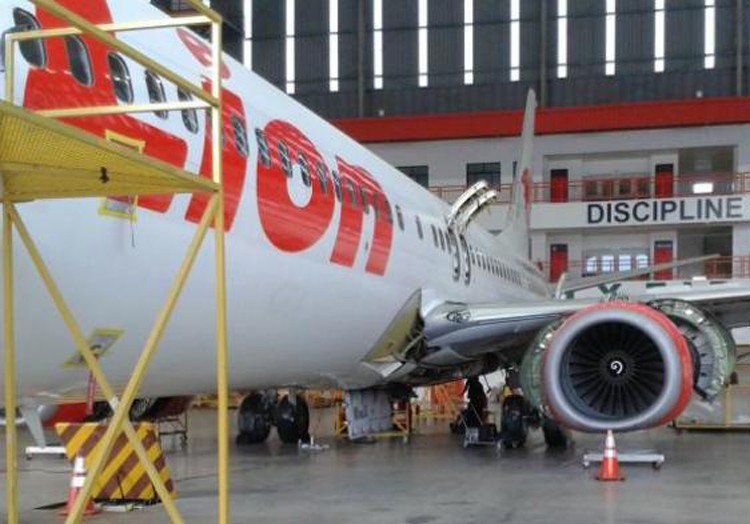 The EU recently announced the lifting of bans on several airline companies, including Indonesia's Batik Air, Citilink and Lion Air.
A paragraph from the announcement release reads: "Following today's update, all airlines certified in Zambia are cleared from the list, along with Air Madagascar and three airlines certified in Indonesia (Citilink, Lion Air and Batik Air). In addition, most aircraft of Iran Air are allowed to resume operation to the EU."
From this, it can be concluded that Indonesia's position is considered by the EU to be below that of Zambia. The next conclusion is that in order to resume operation to the EU, Indonesian airline companies can't just be locally audited but also have to be subjected to European Commission auditing.
In other words, the commission has no trust in the Indonesian Aviation Authority.
Mutual respect in international relations is known as the reciprocal principle. In the context of EU — Indonesia ties, there should be no exception. A discrepancy can thus be noticed in EU — Indonesia relations in this case. Indonesian airline companies must first be audited by the EU before being allowed to fly to Europe, with no news so far about EU airline firms being audited by the Indonesian national aviation authority.
The EU flight bans originated in the Universal Safety Oversight Audit Program (USOAP) in February 2007 conducted by the International Civil Aviation Organization (ICAO) on the Indonesian Aviation Authority. The audit resulted in over 120 findings not in compliance with the ICAO International Civil Aviation Safety Standards. This entailed the EU bans, followed by Indonesia's demotion by the Federal Aviation Administration (FAA) from category 1 countries (meeting ICAO standards) to category 2.
In 2010 Garuda Indonesia and several other airline companies were passed after being audited by the EU civil aviation authority and allowed to fly to the EU.  Citilink, Lion Air and Batik Air followed only on June 16 this year.
The EU bans were in fact rather odd. The Indonesian aviation authority was regarded as failing to comply with international civil flight safety by referring to USOAP-ICAO findings. The EU therefore considered Indonesia's civil flight operation unsafe; subsequently, all Indonesian airline companies' flights to Europe were banned and European citizens advised to avoid traveling on them.
Strangely, no European airline companies were banned from flying to the country or over the air space of Indonesia seen as dangerous. The layman's conclusion is that European airline companies were unwilling to abandon Indonesia in light of the very attractive market opportunities of air transportation in and from Indonesia. Several notes are worth examining to explain this peculiarity.
In 2011 Lion Air purchased 230 Boeing 737s worth Rp 195.2 trillion, constituting the largest contract in the history of Boeing and at the same time creating more than 100,000 job opportunities in the US (BBC, Nov. 18, 2011 ).
In 2013 Lion Air ordered 234 Airbus jetliners. The French presidential office said the order worth US$23.8 billion was the biggest in the history of Airbus (BBC, March 18, 2013 ). Actually Lion Air was "banned" from flying to Europe at the time.
In 2014 Lion Group was listed as the biggest buyer of avions de transport regional(ATR), totaling 100 aircraft (Merdeka.com, November 2014 ). In the same year Lion Air was still banned from flying to Europe. Garuda Indonesia recently also ordered 60 Boeings and 30 Airbuses worth up to US$20 billion, equivalent to Rp 266.3 trillion.
In 2013 Garuda Indonesia also signed a tripartite cooperation agreement on the order of 25 ATR72-600s worth US$625 million or Rp 7.2 trillion. The cooperation was between Garuda, the ATR manufacturer and Nordic Aviation Capital (NAC), based in France and Italy.
Meanwhile, on Jan. 20, an AirAsia Airbus A320 crashed in the Java Sea, resulting in the deaths of 162 people, including French copilot Remi Emmanuel Plesel.
In the last 10 years, a fairly large number of foreign pilots, including Europeans, have been working in Indonesia.
On April 4 this year there was a collision between a Boeing aircraft operated by Batik Air and an ATR operated by Trans Nusa Air Service at Halim Perdanakusuma Air Base. Indonesian airlines are regular buyers of Airbus, Boeing and ATR aircraft and plan to buy hundreds more units of these airplanes.
All this is an illustration and reflection of the dynamism of commercial civil aviation in Indonesia's alluring market. After the lifting of the EU's bans, it is expected that the FAA will restore Indonesia's aviation safety from category 2 to category 1.
The multimillion-dollar aviation industry is indeed sometimes rather difficult to understand by logic alone. Mark Twain once said that the lack of money was the root of all evil; that's why it's hard to comprehend the EU banning and lifting and the FAA categorization. Opinions will always differ; as once stated by Douglas Adams: "All opinions are not equal. Some are a very great deal more robust, sophisticated and well supported in logic and argument than others."
The most important thing is to realize that what has been debated and happening lately is just the tip of the iceberg, and doesn't reach the basic substance and root of the problem of Indonesia's aviation world, the problems of which can't be resolved solely by the withdrawal of the EU ban and FAA category promotion.
We should be grateful for the hard work of the national aviation authority and whatever has made the UE and FAA regard the market of air transportation in Indonesia as having potential to be reckoned with. They have begun to realize that the market promises profits of millions of dollars.
As a buyer of hundreds of aircraft, even breaking purchasing records in history, it would certainly be odd to ban Indonesian flights to Europe and the US. Money is always in power.
Since the beginning, there was something strange in the EU ban, which was based on ICAO findings. It means the aviation authority, which should be penalized, not air carriers, because it is the authority which has failed to comply with ICAO standards. It is quite difficult to understand, except it is part of a political game.
***
The writer is former chairman of the National Team of Safety and Transport Security Evaluation.
Thejakartapost.com