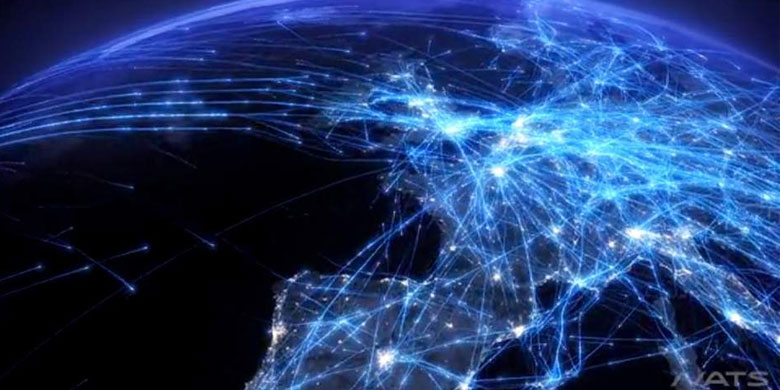 A debate has been raging in Indonesia over Singapore's management of airspace over Riau, with some saying Jakarta must reclaim the airspace as a matter of sovereignty and pride. Below is a translation of a commentary that appeared in Kompass on March 14, written by a former Indonesian air force chief.
In the Strait of Malacca, air traffic regulation of the airspace under the sovereignty of the Republic of Indonesia, which includes the Natuna Islands and Tanjung Pinang and the Riau Archipelago, comes under the Singapore aviation authority. This airspace is situated within, or is part of, the Singapore flight information region (FIR).
With such a status, all flights in this airspace are managed by the Singapore aviation authority.
Aside from flight routes, aircraft in that area must have obtained permission even at the time when its engines are ignited. In other words, we still have to seek permission from Singapore for all flight operations in that area, even though the area is still within our homeland.
This is indeed a very, very strange anomaly.
It means that in operating flights in that area, Indonesia is faced with numerous limitations and dependence because the power to regulate air traffic comes under the Singapore aviation authority.
This matter has been going on since 1946, that is, before Singapore even existed as a state on this earth. Unfortunately, until now, more than 70 years after we have gained independence, this situation still remains unchanged.
The sad part is that until now, several sides still view this matter as normal, and describe it as a problem that is purely associated with "aviation safety".
The FIR is not a sovereignty issue but an "aviation safety" problem. This is normal, for even many European countries also have their sovereign territory regulated by other countries. Indonesia's aviation authority also regulates Australia's sovereign territory in the Christmas Island sector, hence it is normal and not a problem because, once again, that is just a safety issue.
As for ourselves, we are not even able to thoroughly handle the management of the airspace over Soekarno-Hatta, so why bother to manage the Singapore FIR? And if left to us, we will not be able to manage it.
Many do not realise that Indonesia is the biggest country in the Asean region. Indonesia is situated at a very strategic location, especially in the context of air transportation in the Asean region.
From this aspect alone, it would certainly be very inappropriate if the management of Indonesia's sovereign airspace was submitted to a small country at Indonesia's border, an area that is a very congested global trading lane and also borders many other surrounding countries.
More than merely containing strategic significance in terms of the (value) of commerce and commodities, this is a problem of the nation's honour, the problem of nationalism, the problem of dignity, the problem of patriotism, the problem of a big nation's pride, and the problem of caring about the pride of a maritime nation (remember that we are the largest archipelagic state in the whole world).
We are not Europe! This is a problem of dignity! The problem of national awareness, the awareness of the dignified attitude of a nation! The pride that I Am An Indonesian!
And we have yet to broach the discussion on the love for our nation, which automatically makes every citizen of the country have an inherent duty to maintain the existence of the Unitary State of the Republic of Indonesia!
No person or theory can dispute that regarding the country's defence system, the Strait of Malacca is a critical border area that should become the main focus of Indonesia's attention.
Remember, major wars in the course of world history were mainly caused by "border disputes". Therefore, it would be very naive if people were to subsequently say dismissively that this matter is normal and only an "aviation safety" issue.
These people do not properly realise the strategic and economic value of Indonesia's sovereign airspace in the Strait of Malacca. The strategic and economic value that is based on our dignity as a nation.
When we try to explain this important message, they then say, without any conscience at all, that this is not an issue that needs attention. And worse still, this is usually followed by an explanation that why not (let the situation continue), because we do not yet have enough funding or professional expert staff who are capable of handling all the tasks which are currently still managed by Singapore.
This is a reflection of an attitude of a strong inferiority complex.
Dr Paul Gitwaza said that an "inferiority complex begins when you agree that you are nothing. No one is responsible or author of it except yourself."
The problems of funding and human resources are two matters that can be tackled depending on our own will. There are many paths and ways of obtaining them, once again, depending on our will and fighting spirit. Unfortunately, a will and fighting spirit are indeed not in the vocabulary of people with an inferiority complex.
Get up, let's fight! An inferiority complex is the toll road towards becoming a nation of coolies!
By : Chappy Hakim
(Dimuat di  – straitstimes.com, Editor – Wisnu Nugroho)