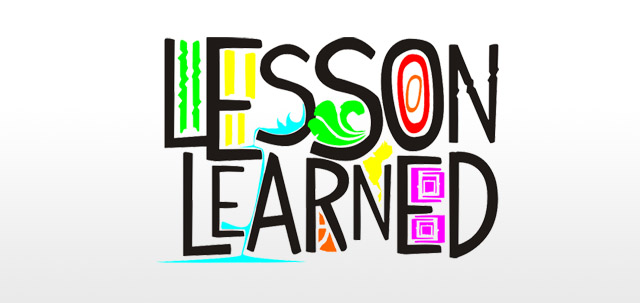 2014 has been closed by the tragic accident of Air Asia flight QZ-8501, route Surabaya – Singapore. What was the cause of the accident, we still have to wait for the results of the analysis of the Black Box which is being conducted by the NTSC. Ministry of Transportation released a surprise announcement that Air Asia flight number QZ-8501 did not have official permission from the Ministry of Transportation, Just a few days after the incident, from the initial search results. Then on the next day, this announcement followed that dozens of other airlines that it also does not have permission to fly. Many people consider this very strange and confusing, some flights take place without a permit, which even in the international route, (Surabaya to Singapore). This is what gives a bad impression about the management of the country's airlines which shows bright that there is something wrong.
This description should be understood, if we look for a moment that since 2007 until today, Indonesia has entered into a group Country category 2 by the FAA, which refers to the ICAO regulations on international civil aviation safety standards. At that time in Indonesia, there are so many aircraft accidents, ICAO then found that in Indonesia there are more than 120 findings indicate Indonesian Civil Aviation Authority does not comply with International Civil Aviation Safety Standard. Unfortunately, in early 2014, having lasted approximately seven years ago, in an re-audit conducted by ICAO, it appears that Indonesia was not only no progress, even some sectors actually "set-back" in complying to the International Civil Aviation Safety Standard. It shows clearly, that the Indonesian national aviation authorities indeed faced with a serious problem. This is poorly understood by the government, that internal safety issue has created automatically a bad International image. And it all has been become a strong signal to the FAA and ICAO about the poor management of flight in Indonesia.
What is happening in the world of Indonesian Aviation, is already well understood, since the late 1990s and early 2000s until recently there has been a very long gap between the number of Airlines and aircraft availability compared with the number of aviation human resources available and aviation infrastructure readiness. Similarly, the gap is quite a distance between the flight inspector to the number of aircraft and pilots are there. This has been going on for quite a long time, with no sign of any intention to fix it.
Just an example only, capacity SHIA designed to accommodate 22 million passengers per year, has now been forced to serve more than 60 million passengers annually. It does not look strong willingness to immediately address the problem. What happened instead divert sorties growth of commercial flights to Halim Air Force Base. The decision is very naive, because just move away without noticing that at Halim Airport has a one runway only, with no taxi-way, and also have very narrow parking area. Similarly, the fact that the flight inspector very limited, there is no attempt at all to limit the increase in the number of airlines that stand and also for aircraft procurement process that reaches hundreds of them. As a result of it all, it is easy to predict that what happens is the growing number of passengers every year, without being given proper care. The flight delay at SHIA today is very worrying.
Uncontrolled growth of air transportation is the main cause of unfair competition. Rapidly increasing the number of flights and not accompanied by adequate supporting facilities produce battle field occurs in the case of a permit to fly. It was the one thing that explains the strangeness of the transport ministry's announcement on Air Asia flight along with dozens of other airlines are not permitted.
These conditions also facilitate the understanding of suspicion about the occurrence of "extortion" ("bribery") of various licenses (and or flight/route approval/permit) in Indonesia. Difficult and could barely even be proven about the "extortion"/"bribery" is, but it has become common knowledge among Indonesian aviation community. With a growing market, plus airline and new aircraft are widely available, but limited support facilities cost, and then there is unfair competition. It also explains the existence of airline that went bankrupt one by one, while there are airlines that thrive with hundreds of aircraft and increase the number of airline. Once again there has been a lack of fair competition and is likely to endanger. Unfortunately, this condition, as if left alone to take place day after day.
One condition that has opened up great opportunities for the occurrence of life-threatening accidents users of air transport services in Indonesia. Airlines and aircraft cannot be forbidden to grow and continue to grow. However, with the capability of supporting facilities are inadequate cost and limitations of supervisory personnel safety aspects of flying, competent authorities should take appropriate measures to prevent accidents. Irregularity airport, such as the amount of loss carry-on luggage of passengers and amount of the ticket brokers and so many flight delays are real examples of the occurrence of "mismanagement" in the world of Indonesian avition industry. These are problems that led to Indonesia is now in a state group 2 ratings FAA category that refers to the International Civil Aviation Regulations as prescribed by ICAO. There is no option for Indonesia, must work hard to meet all ICAO findings related to complying with the International Aviation Safety Standard. Means that there must be measures that are serious and fundamental to be able to fix our aviation was in a very dangerous situation. Air Asia plane crash, is too expensive to be allowed to pass without being able to be used in realizing that there is a major problem that must be solved, or the chances of the occurrence of the accident will remain open wide.
Jakarta, January 31, 2015
By Chappy Hakim