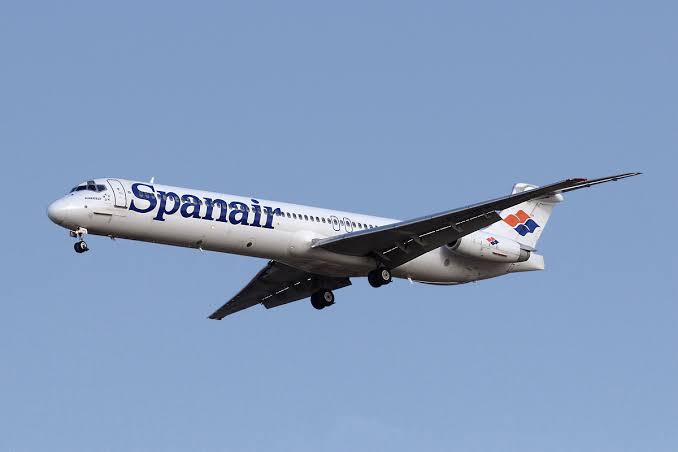 On Aug. 20, 2008, an MD-82 Spanair plane, flight number JK-5022 met with a tragic accident. According to its flight plan, the plane that took off from Runway 36L of Barajas Airport in Madrid, Spain, was scheduled to fly to Gran Canaria Airport in the Canary Islands.
Current findings suggest that the plane experienced problems with one of its engines causing the MD-82 plane to fail to take off which then resulted in the plane crashing at the end of the runway. The plane with registration EC-HFP burned violently, resulting in many casualties.
Out of a total of 172 passengers, only 18 survived. Dead were 154 people in gruesome conditions caused by impact and burn wounds. Of the 154 dead, there was one Indonesian nationality. We ought to bow our heads in mourning and offer our deepest sympathies to the victims' families. This accident is recorded as the worst accident of 2008.
The ill-fated plane, used by Korean Air when it was new in Nov. 1993 before being used in 1999 by Spanair, the Spanish airline, had records of a few problems with one of its engines before the accident occurred. It is not clear what actions were taken to correct these problems before it met its unfortunate demise.
This 15 year-old-plane was known to be in very good condition when Spanair took over the aircraft from Korean Air. There were no known observations that it was in poor condition during Spanair's operation of this ex-Korean plane. Only in recent flights had small problems with its engines been detected.
The records showed one of its flights was canceled sometime before Aug. 20, 2008. Spain's aviation authority has so far been reluctant to comment as to what caused this fatal accident. They have only stated that they are still waiting for the investigation team to complete their assessment — another month. There were also no comments whatsoever from the EU's aviation authorities.
Five days after the incident, on Aug. 25th, 2008, a Ryanair (a British budget airline/low-cost carrier) Boeing 737 flight FR-9336 experienced "sudden depressurization" (the sudden lowering of cabin air pressure) in its flight from Bristol, England, to Girona, Spain. The aircraft performed emergency descent and landed in Limoges, a small town in France.
The relatively new Boeing 737-800 craft with registration EI-DAS was carrying 168 passengers and a flight crew of seven. It was fortunate that the plane and passengers were saved, but because of the rapid emergency descent maneuver the pilot undertook, 26 people were taken to the hospital with hearing problems.
We should all be concerned that in the space of only five days, this series of aviation accidents occurred in Europe which has a very high safety level. Indonesia's aviation industry to this day cannot say the same.
There are two interesting points we can draw from these incidents. The first being in July 2007, when the EU issued a travel warning to its people to not use Indonesian airlines and banning all our airlines from flying into Europe. If at that time we had reacted reciprocally, which in this case translates to banning Indonesian citizens from flying on EU airlines, then it is almost certain that no Indonesian nationalities would have been involved in the accident.
Secondly, faced with the global nature of technological advancements in the aviation industry, the logical way to proceed is for all nations to work closely together on an equal platform so the same standards can be kept. Equally, maybe we can cooperate better to find solutions in order to decrease the chances of accidents occurring, whatever the causes.
The result from cooperating together will also benefit all parties involved and therefore it is certain to lower the possibility of airplane accidents in the future. In this case, maybe we can offer advice or just input to the EU aviation authority that they should not be so busy themselves with banning, observing and closely scrutinizing Indonesian airlines.
It is possible that because their attentions are so focused on Indonesia — having to evaluate us every three months — that the maintenance of their own aviation industry is left neglected. Two accidents had to occur with 154 people dead in one of them — the worse aviation accident of 2008.
Let us pray together that airplane accidents, even more so ones with many victims, do not occur again, anywhere. Amen.
The writer, a retired Air Chief Marshal, is former chairman of the National Team for the Evaluation of Transportation Safety and Security and ATPL (Airline Transport Pilot License) Holder No.2391,