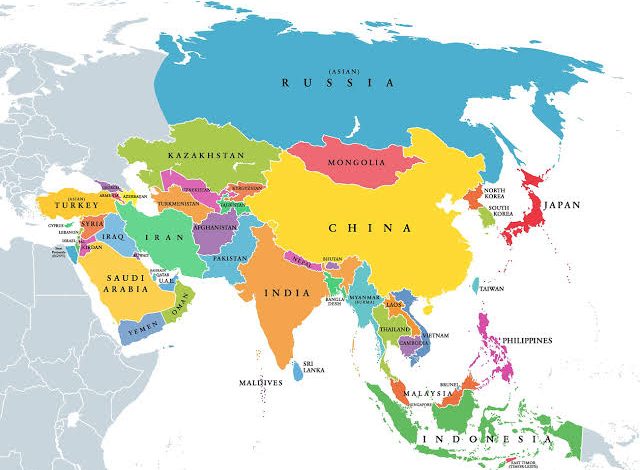 The Australian Defense White Paper, which was released in May, puts strong emphasis on Asia, as it clearly states that whatever else this century brings, it will see the rise of Asia.
Not only that, the paper also states that the economic growth across the Asian region will not be stemmed and, in this century, Asia will be home to many of the world's middle class.
The most interesting point of Australia's vision about Asia is summed up in its conclusion that the "Asian century" provides Australia with opportunities. All-in-all, it shows how economic growth and development in the Asia-Pacific region has gained the attention of major states at the global level.
How about Indonesia, which is an integral part of the Asian continent? One sector that is currently booming in Indonesia is air transportation.
As the largest archipelago in the world and with its geographical location, which is longitudinally along the invisible line that connects two continents and two oceans, it is perhaps only a matter of time before Indonesia develops outstandingly on the global stage.
Indonesia's presence and location are, therefore, highly strategic in its relationships with other countries in the world. In addition to its strategic location, growth in passenger and freight traffic in Indonesia's air transportation sector has been increasing significantly in the last five to 10 years.
Referring to data from the Indonesian National Air Carriers Association (INACA), passenger traffic in Indonesia has grown by 12 to 15 percent per year. However, such robust passenger growth has not been followed by growth in infrastructure. Take Soekarno-Hatta International Airport in Banten as an example.
The airport, which was built to accommodate an annual influx of 23 million passengers had, by 2011, been forced to cope with as many as 51.5 million passengers per year.
Apart from the potential for more growth, there are certain things that are very unfortunate for Indonesia's airline industry.
Since 2007, Indonesia has been put in a group of countries with "Category 2" based on Federal Aviation Administration (FAA) ratings, which refer to international aviation safety standards as listed in a regulation issued by the International Civil Aviation Organization (ICAO).
With this in mind, let us look at the development of our airline industry and air traffic management arrangements or Air Traffic Flow Management System.
According to the Centre for Aviation's (CAPA) matrix yearbook 2013, of the Top 10 Airlines Inc., Lion Air and Garuda Indonesia are ranked first and fourth, respectively.
Meanwhile, Singapore Airlines, which dominated the market some time ago, comes in at sixth place. It has been reported that Singapore Airlines has lately received a number of complaints from its customers and that its services are behind those of several newcomers in the industry.
This is where Indonesian airlines can grab an opportunity. The problem is that to plunge into and compete in the Asian market takes an airline whose performance is resilient in the face of stiff competition. It would take an airline based in Indonesia with a combined performance of those displayed by Garuda Indonesia and Lion Air.
Garuda Indonesia, at fourth place, is known for having a very supportive corporate structure with long experience and tremendous discipline, while Lion Air at first place is dominating with the largest fleet in Asia, despite many shortcomings in its "work ethic" on the ground.
Such a combination is the most that can be expected for Indonesia in an effort to win the lion's share of the lucrative air transportation market in the Asia-Pacific region.
Unfortunately, such an ambition is not easy to realize, given the many challenges the airline industry faces. However, at least we still have the potential to fulfill it.
Robust growth in the airline industry also leads to rapid demands on international flight traffic management, especially in the Asia-Pacific region. And for Indonesia, with its vast and strategic airspace, it demands an extra strong ability to be able to manage it.
On the other hand, however, the ICAO will soon be increasing "aviation safety" by rearranging air traffic management with a satellite-based computer system.
With this new system, the delegation of authority to air traffic controllers will no longer be based on the territorial sovereignty of a country, but on the broader region.
In this case, there will be a Regional Air Traffic Flow Management system for Southeast Asia and the Pacific region.
It turns out that there are three countries that are ready to become the executive field coordinator of air traffic flow management in the Asia-Pacific region: Thailand, Singapore and Australia. Meanwhile, Indonesia, which is still in the FAA's Category 2 and recorded as "weak" in the field of air traffic control management, will remain a challenge to complement this group of three. In the event, it is very easy to see who will soon be the "rulers" of Asia's airspace!
Chappy Hakim,
The writer is former Air Force chief-of-staff and former chairman of the National Team for the Evaluation of Transportation Safety and Security (EKKT).
Jakarta Post 19 September 2013 page 6