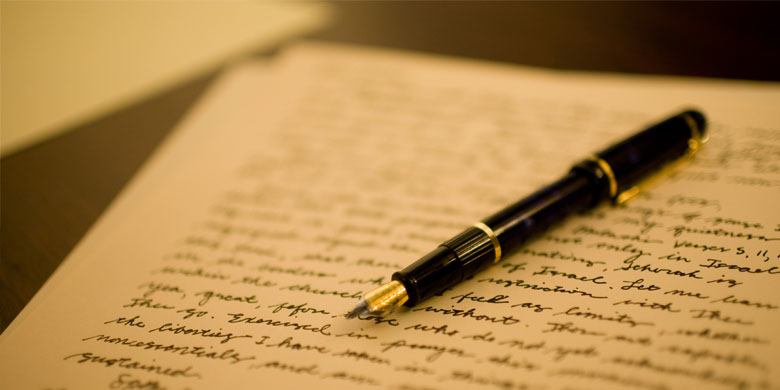 Memasuki masa Pensiun adalah sesuatu yang tidak mudah. Jauh sebelum pensiun ada beberapa senior yang memberikan masukan nasihat tentang kesiapan diri menjalani masa pensiun.
Menjelang pensiun, saya sudah mempersiapkan semua hal tentang apa dan bagaimana saya akan menjalaninya. Saya sangat siap untuk menjalani masa pensiun di awal tahun 2005, dua belas tahun lalu.
Belum satu pekan menjalani masa pensiun, saya menerima surat dari senior saya, mantan KSAU. Beliau adalah memang mentor saya sejak saya masih menjadi perwira remaja di tahun 1971.
Beliau adalah almarhum Bapak Saleh Basarah. Marsekal TNI Mohamad Saleh Basarah Suradiningrat pernah menjabat sebagai Kepala Staf TNI Angkatan Udara dari 28 Maret 1973 hingga 4 Juni 1977. Beliau meninggal dunia pada 11 Maret 2010 pada usia 81 tahun.
Baca :
Cukup sering beliau berkirim surat dengan lembaran kertas yang ditulis tangan sendiri, sehingga isinya tentu saja menjadi penuh dengan kehangatan seorang guru, kehangatan seorang senior, keakraban seorang mentor.
Surat sesaat setelah saya pensiun itu adalah satu dari beberapa suratnya yang cukup panjang dan penuh dengan nasihat.
Berikut ini surat Pak Saleh Basarah, yang saya terima hanya beberapa hari setelah saya purna tugas. Aslinya adalah berupa tulisan tangan beliau sendiri.
Dear Chappy dan Ade,
Bersama ini, saya dan keluarga mengucapkan "selamat" atas tuntasnya tugas kenegaraan Chappy sebagai KSAU yang didampingi dengan setia dan tulus oleh Ade sebagai istri.
You have done your utmost best. You deserve words of praise from me and the other seniors. Your leadership have been inspirational and an excemplary for the next leader to come.
God bless you Chap, I am proud of you. What will be your next assignment? No one knows!
Do not expect too much from todays system of government.
Lain zaman ORDE BARU, your quality is most suitable to become an Ambassador in Asia Pacific Countries and in Europe. Even a Minister Assignment will do best. My prayers will go with you both.
Saya adalah pendengar setia radio El Shinta siaran dialog jam 22.00-24.00 tentang pelantikan KAS – KAS Angkatan baru dan tentang siapa yang bakal jadi Panglima TNI banyak disorot.
Banyak ditanya dalam dialog tersebut, kenapa Ryacudu tidak lagi disebut-sebut – sebagai calon Panglima TNI. Kalau dia tidak jadi – – – siapa calonnya yang akan datang.
Banyak yang berpendapat, jangan yang "hijau-hijau" lagi. Satu generasi pimpinan TNI/ABRI selalu baju hijau. Baju putih sudah mendapat giliran. Sekarang gilirannya "baju biru".
Disebutlah Chappy Hakim, yang menurut para pengamat penampilannya jelas, tegas, dan transparan, mereka mengamati wawancara hearing di DPR yang terakhir dan interview C-130 dengan Jaya Suprana plus 100 tahun penerbangan saat peluncuruan buku-buku 100 lebih di TNI AU.
I hope, pray and wish that you get the job – for the best of our Air Force Corps. Chap, you have done your utmost best and each one of us, every one you know – certainly knows that you have been doing your best.
Saya sendiri, I my self had tried and done it too – there was no regreats, because I am not expecting a reward. "Enteng entang aje, kate si Abang Betawi sih".
Doing your best means, you are going to live your live intensely, you are going to be productive, you are going to be good to yourself, to your family, to our TNI AU and to the community as well.
But it is the ACTION that is going to make us feel intensely happy as well. And I certainly know, that you are a "man of action" – because you love it, not because you are expecting a praise or reward.
Remember when the day I asked you about what ambition you expect in the time of career in the Air Force, you did answered candidly "to become the governor of AAU". I was surprised, you gave that answer so profoundly.
Becoming the governor of the Air Force Academy – and honourably job and prestigeous career in the military – an assignment I never got in 1964. Tidak pernah kesampaian!
Sejak 1960 s/d 1964 saya fokus habis-habisan mendirikan AAU sejak ditunjuk sebagai Kepala Proyek di lapangan di Adisucipto, sejak "a poor squadron & ground school" – a job not any pilot want to take that! But I take/took it, because I love it.
For more than 3,5 years I do my utmost best, and expecting a reward! That was a big mistake. When they assigned some body else to become the "Governor" – I was so "Down Hearted", depressive and I almost quit my job at the Air Force.
Tapi "almarhum" istri bernasihat, SABAR – SABAR and make a today missery the start of your victory – do not stop doing your best. Saya belajar dari perjalanan itu, nilai SELF Assesment versus SELF Importance. And we hope that you will keeping and doing your best.
Dear Chappy & Ade,
Surat ini terlalu panjang, tapi mudah-mudahan tidak membosankan. I do it, because we all love you and we will never forget your gesture and kindness for ibu almarhum.
Ima, ingin menelepon Ade to set a free evening with us – setelah acara – acara resmi selesai. Pastinya acara sibuk, but please set a free evening with us (saya n anak n mantu).
Teriring doa dan Salam Hangat,
Saleh Basarah